About - Tod Von Mertens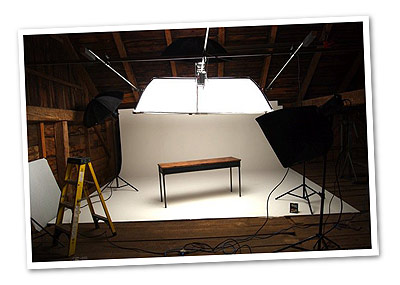 I first began making furniture as a child, with my father, an accomplished craftsman. With access to a well equipped shop, and a Yankee, "make it work," attitude I began creating furniture. While attending the Tisch School of the Arts at New York University, I learned to weld in order to integrate steel elements into sculpture. After receiving my BFA from NYU, I moved out west to Seattle where I pursued my passions of mountain biking and ski mountaineering.
I began a metal fabrication and furniture production business while studying at the Pratt Fine Arts Center in Seattle. Interior designers frequented Pratt looking for someone to fabricate a piece of furniture and I volunteered. I opened my first shop in 1996 in the back of George Lee's auto repair shop and was soon designing and fabricating furniture as well as the interiors of retail spaces and restaurants throughout Seattle.
The greatest influence on my career was meeting George Suyama, of the architecture firm Suyama Peterson Deguchi. I worked extensively on his residence and then on countless projects with his firm. Working with SPD strengthened my respect for materials and grew my appreciation of simple thoughtful design.
In 2008 my family took a leap of faith to follow a long held dream. I closed my successful, metal fabrication business in Seattle, and we moved across the country back to the area in New Hampshire where I grew up. We bought an old farmhouse so that we could live closer to the land, do some simple farming, and rebuild my business focusing once more on furniture of my own design.